Panorama: Simplified, Powerful Policy
Panorama™ provides static rules, and dynamic security updates, in an ever-changing threat landscape. Reduce administrator workload and improve your overall security posture with a single rule base for firewall, threat prevention, URL filtering, application awareness, user identification, sandboxing, file blocking, and data filtering.
Panorama: Streamlined Management
Panorama keeps enterprise users in mind. Control the Internet and data center edge, and private and public cloud deployments, from a single console. Deploy Panorama via virtual or physical appliances, or both. Use appliances as management units, or log collectors, in hierarchical deployment options.
Panorama: Reduced Response Times
Automated threat correlation cuts through the data clutter, identifying compromised hosts and surfacing malicious behavior that would otherwise be buried in information noise. Their fully customizable Application Command Center (ACC) provides comprehensive, correlated insight into current and historical network and threat data.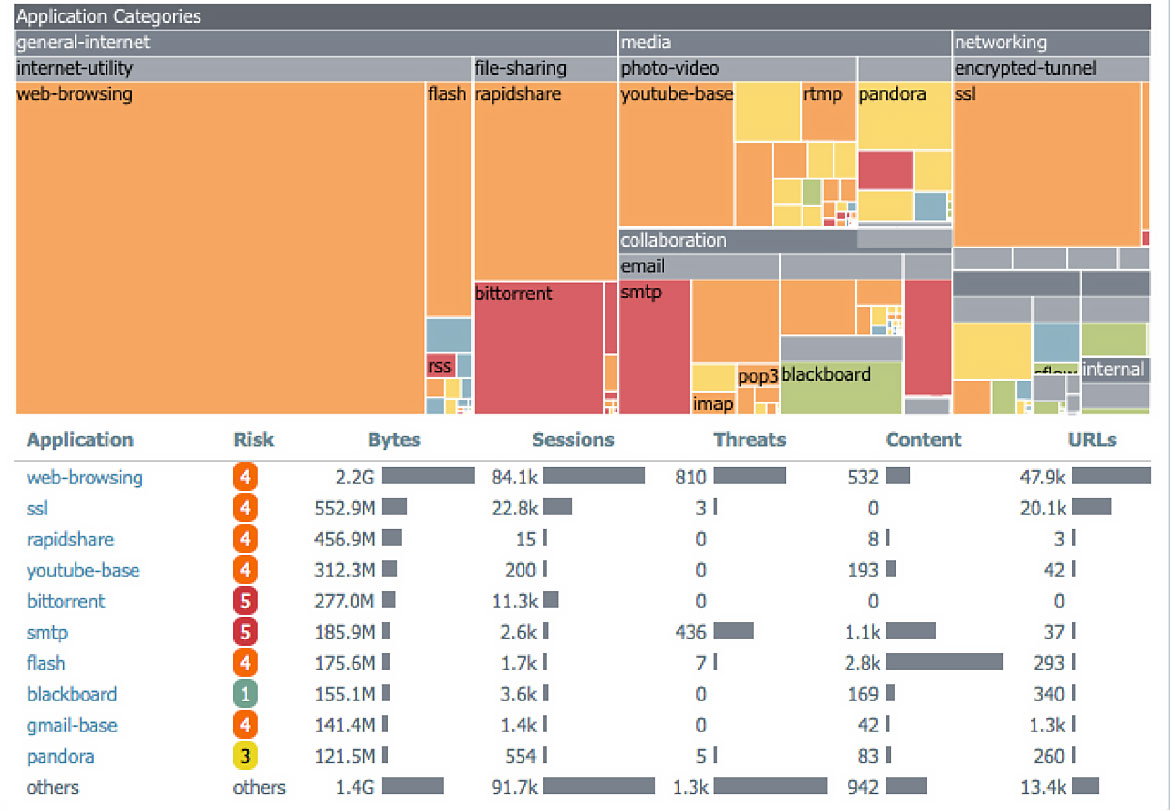 Visual and Actionable Information into Applications, Users, and Content
The fully customizable Application Command Center (ACC) is an interactive, graphical summary of the applications, users, URLs, threats and content traversing your network with intuitive drill-down capabilities. Just a few clicks provide highly detailed views to learn more, including links to the specific policies that allowed a certain behavior, so you can tune it as needed. A visual interface is critical because the overwhelming amount of data in today's cybersecurity space is just too confusing. Being able to provide visuals that make the navigation and control of information easier is crucial to deliver a valuable and actionable interface for network administrators and security professionals.